Westpac Stadium
Westpac Stadium is New Zealand's premiere multi purpose outdoor sports and events facility. This venue was one P3D had our eye on for a little while now so it is a great thrill to be able to announce and preview the tour for Westpac Stadium in Wellington.
The process began prior to visiting the National Digital Forum (NDF) forum in Wellington last November. P3D's Marcia Jessen approached the Stadiums marketing team with a view to visiting our display stand at NDF as a straightforward way of showcasing what we are capable.
Westpac's team were excited by the potential to create a 360 Custom Tour of the Stadium, it's entrances from an accessibility point of view and conference spaces on offer to corporates.
The creation of the tour began back in March this year – The first piece of photography was taken with an aerial drone over the stadium – this was taken with a view to showcase the stadium access points. These range from the Wellington Train Stadium, Thorndon Spiral, The Fran Wilde Walkway as well as the carpark these were a focus to ensure the Stadium patrons know the different ways of transport to the stadium. Another drone image taken at 200ft showcases the Circular Westpac Stadium in all its glory from a bird's eye view.
Another focus for showcasing the stadium via 360 Virtual imagery is to help grow its membership club. This adjective is captured from the members and corporate entrances as well as the facilities on offer to them.
''The 3D Property team were a treat to deal with. Marcia was always there to answer any questions along the way. They were so patient and worked around any restrictions that were put in front of them. We are delighted with the end product!''
Amy Lynch
Digital & Fan Engagement Executive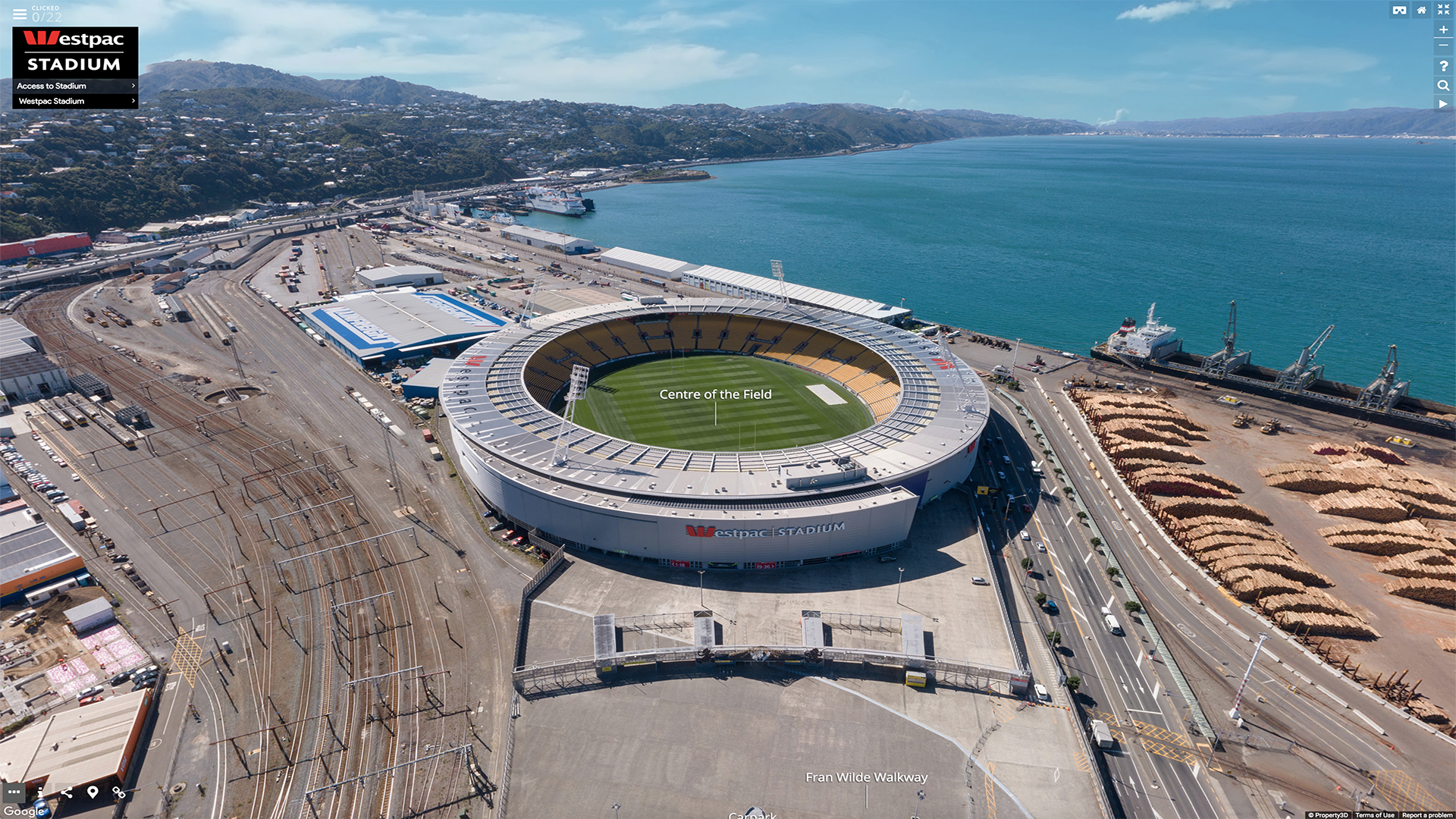 Open tour