This is a 360° image, try moving it.
Barbershop Co
The relationship began with a simple request for one Google Street View for a barbershop 500m away from the P3D office. From there the Barbershop Company has grown from strength to strength resulting in a further 18 stores to open its doors and with that 18 more Google Street View tours for Property3D to capture.
From Millwater to Hamilton to Tauranga P3D have offered our solutions of Google Street View to Barbershop Co. A key reason for this is to ensure that the new Barber is able to be found on Google Maps. As a new business visibility is key and along with a map pin the ability for new customers to be able to step inside and view the Barber via a Google Virtual Tour Prior to visiting is beneficial in attracting new customers
We believe there is no better way to advertise your business digitally then with 360 imagery. Whether it be an intensive or a standard walk through having this imagery available to the public will attract new business. Barbershop Co is definitely a business who realised this early and are benefiting from having 360 imagery of their new barber stores.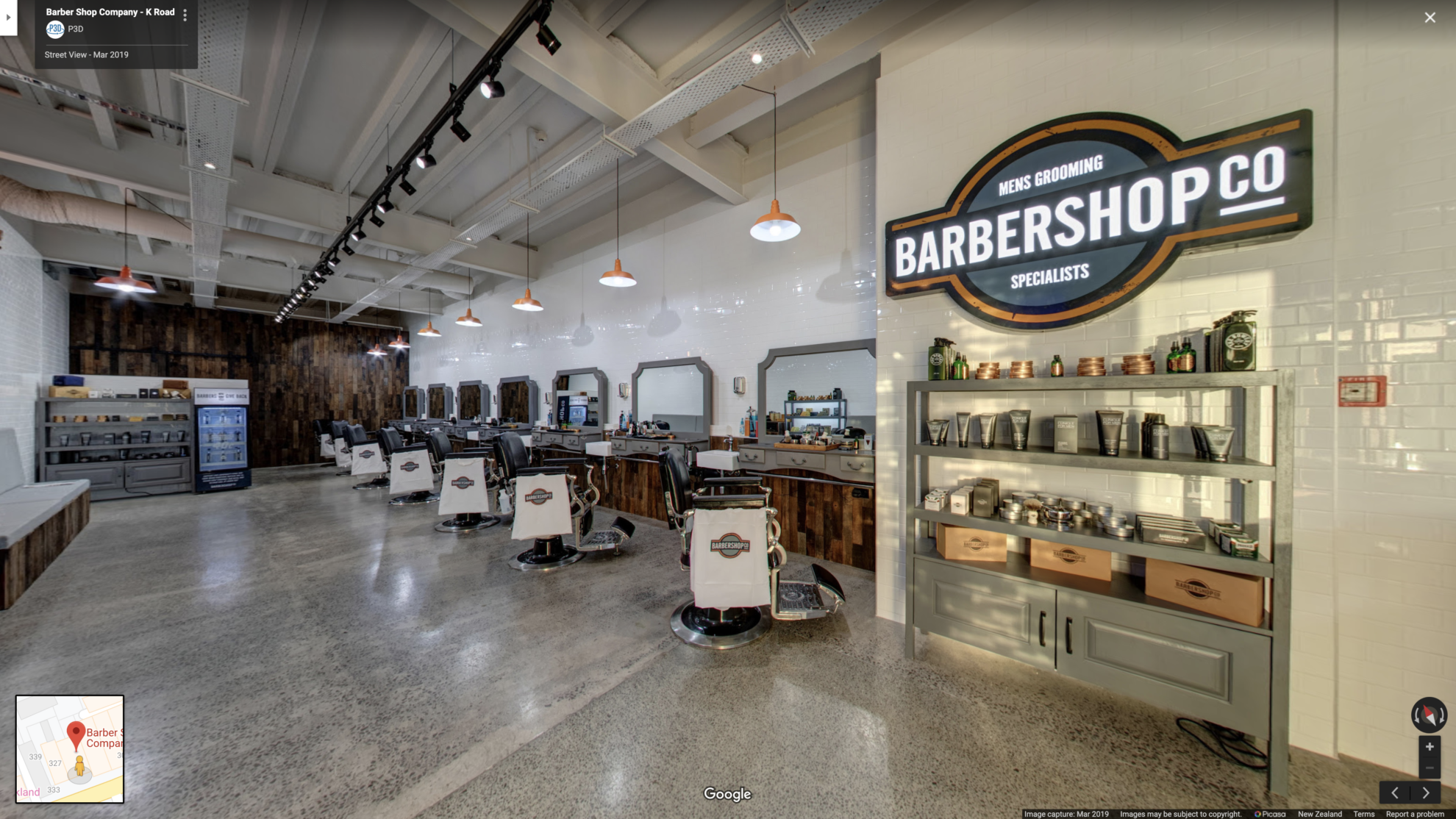 Open tour