This is a 360° image, try moving it.
Brick Bay
Brick Bay Wines & Sculpture Trail approached P3D with the intention to showcase their Matakana property in glorious 360. Brick Bay is the brainchild of the Didsburys who have owned the property for over 30 years, watching the trees, olive groves and vineyards mature and with it the business grow.
The solution created by P3D is a Custom Virtual Tour, which beautifully captures the property and all its' inherent beauty. The tour allows potential guests to immerse themselves in stunning 360° vistas from the restaurant, sculpture trail, vineyard and wine tasting area. It showcases the venue to those seeking a unique dining experience, as well as to those looking for a potential venue to hire for conferences, off site meetings and functions.
Amanda Stewart, Marketing and Communications – "I would definitely recommend P3D to other business owners,  my experience has been nothing but great. They are the best in their field in NZ, so definitely the company to work with!"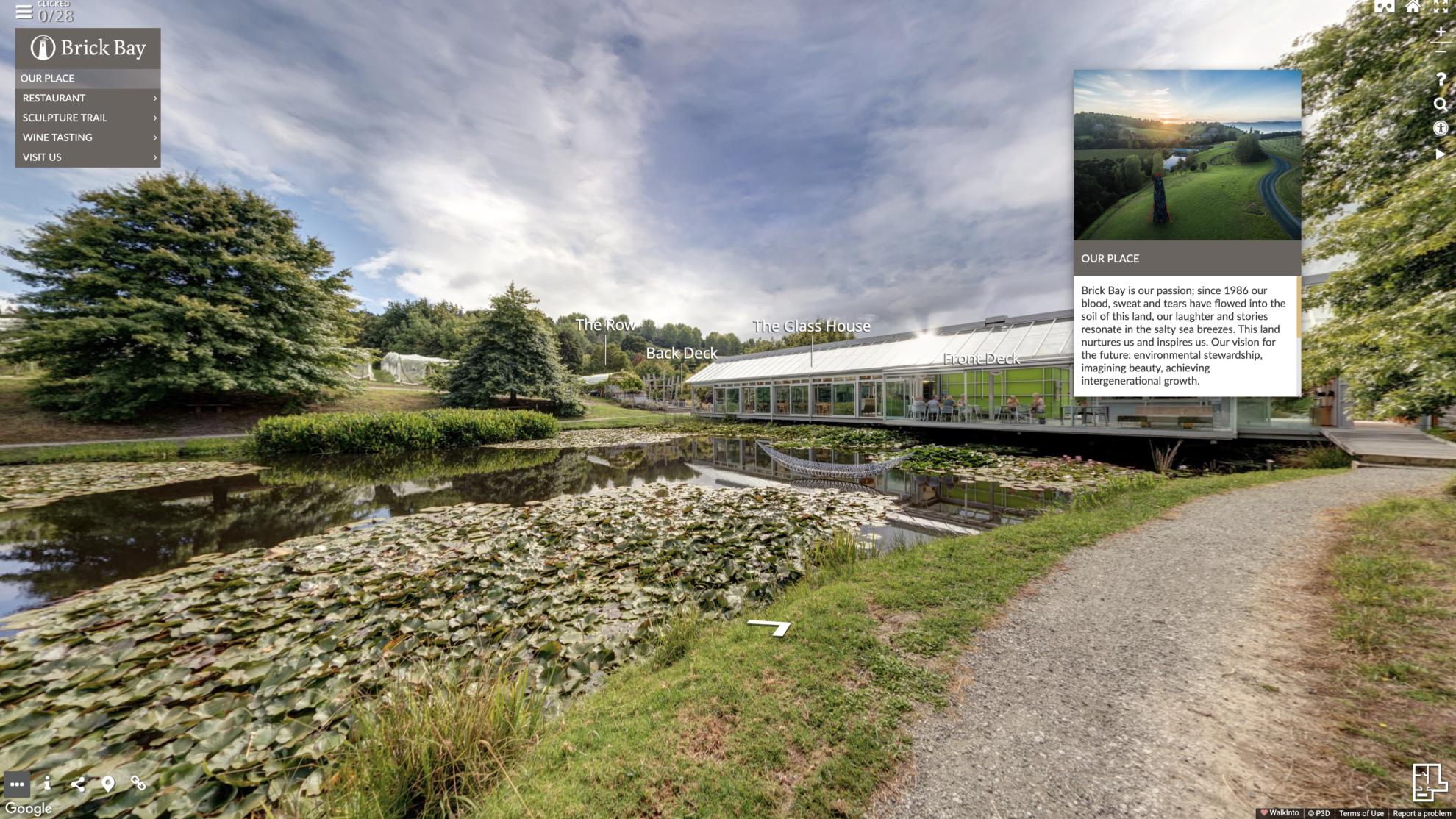 Open tour