This is a 360° image, try moving it.
Brick Bay
Brick Bay Wines & Sculpture Trail approached Property3D with the intention to showcase their beautiful Matakana property in 360. Brick Bay is the brainchild of the Didsburys and have owned the property for over 30 years and have watched the trees, olive groves and vineyards grow and prosper over time.
The solution created by Property3D is a Custom Virtual Tour which showcases the property and all its inner beauty. The tour allows future guests the ability to view the restaurant, sculpture trail and the ability to view the wine tasting area. They can view where they may sit as well as looking for a potential venue to hire for conferences, off site meetings and Christmas functions for businesses.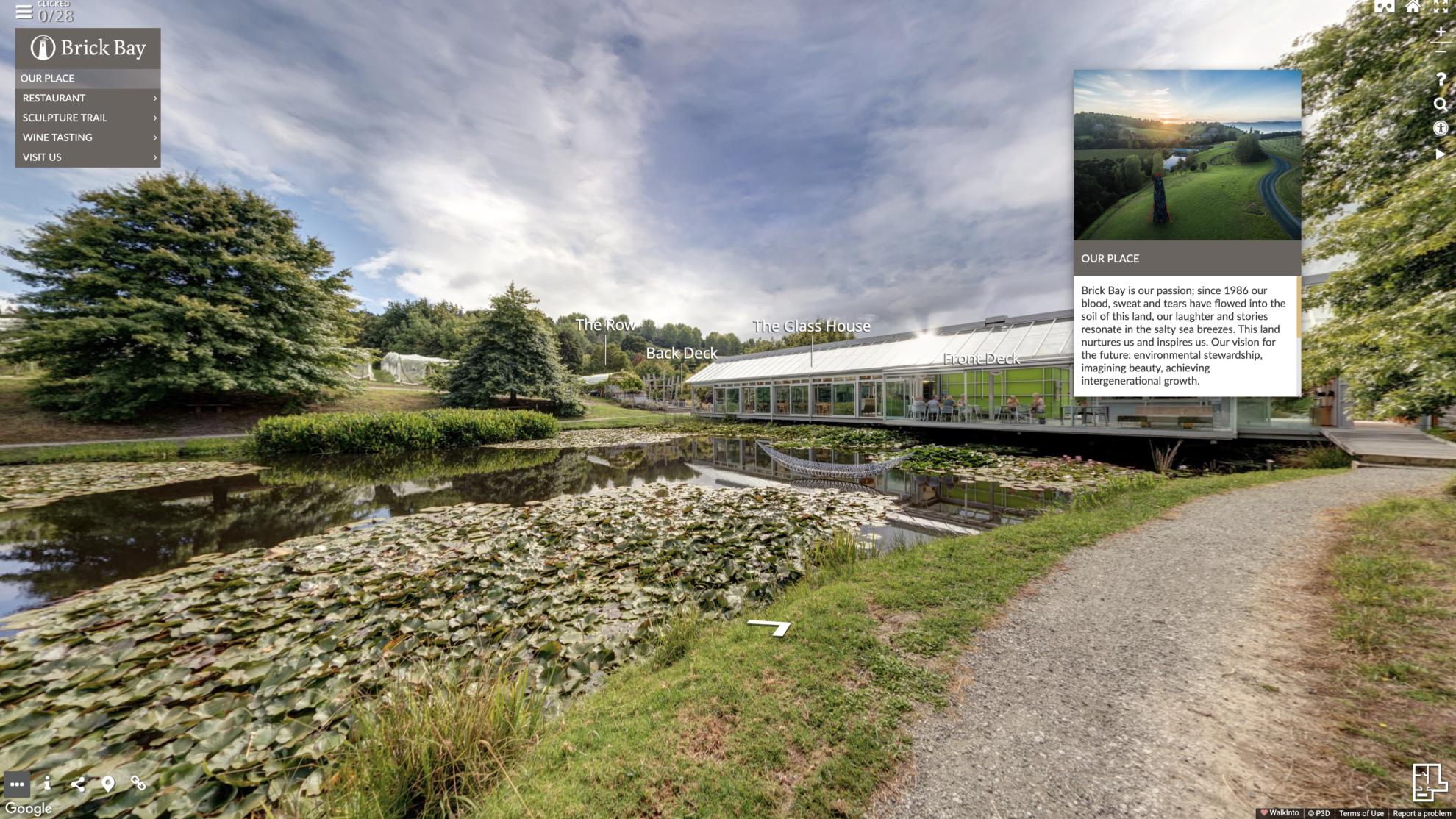 Open tour