Coresteel
Coresteel Buildings offer unique structural systems and expert design engineers, to provide cost-effective steel building solutions across a wide range of industries.
P3D were engaged to create a Custom Virtual Tour (CVT) that showcases the range of buildings Coresteel can provide. The CVT provides a 360 walkthrough of buildings to assist with marketing the wide range of solutions offered.
Potential clients can engage with the spaces and pick customised options to suit their needs.
The team at Coresteel cater for everything, from expansive commercial storage units to industrial steel buildings – and now, they have a virtual tour to showcase their experience and innovation!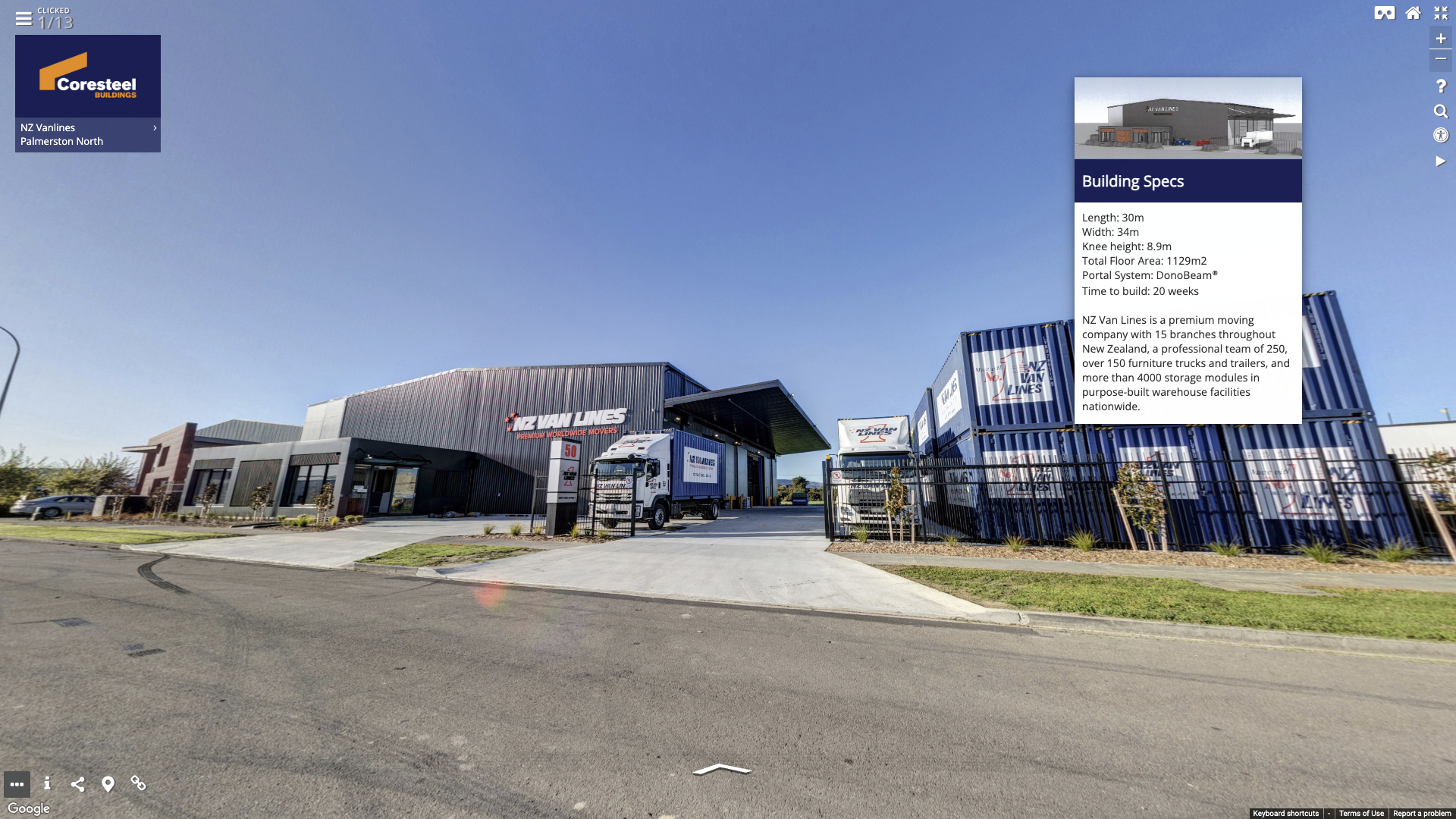 Open tour