This is a 360° image, try moving it.
Lane Street Studios
Lane Street Studios is an incredibly exciting new project opportunity for P3D and provides New Zealand's newest professional production spaces. This purpose built movie studio opened late 2022 and provides a screen production experience that is flexible and purpose built for TV, film, gaming and interactive media, all on one site.
To showcase the range of spaces the studios can provide P3D were engaged to create a virtual tour. The custom virtual tour (CVT) provides a 360 walkthrough of the spaces to assist with marketing the studios. It is hoped that the virtual tour will enable prospective clients to engage with the spaces whilst investigating options to fit their requirements.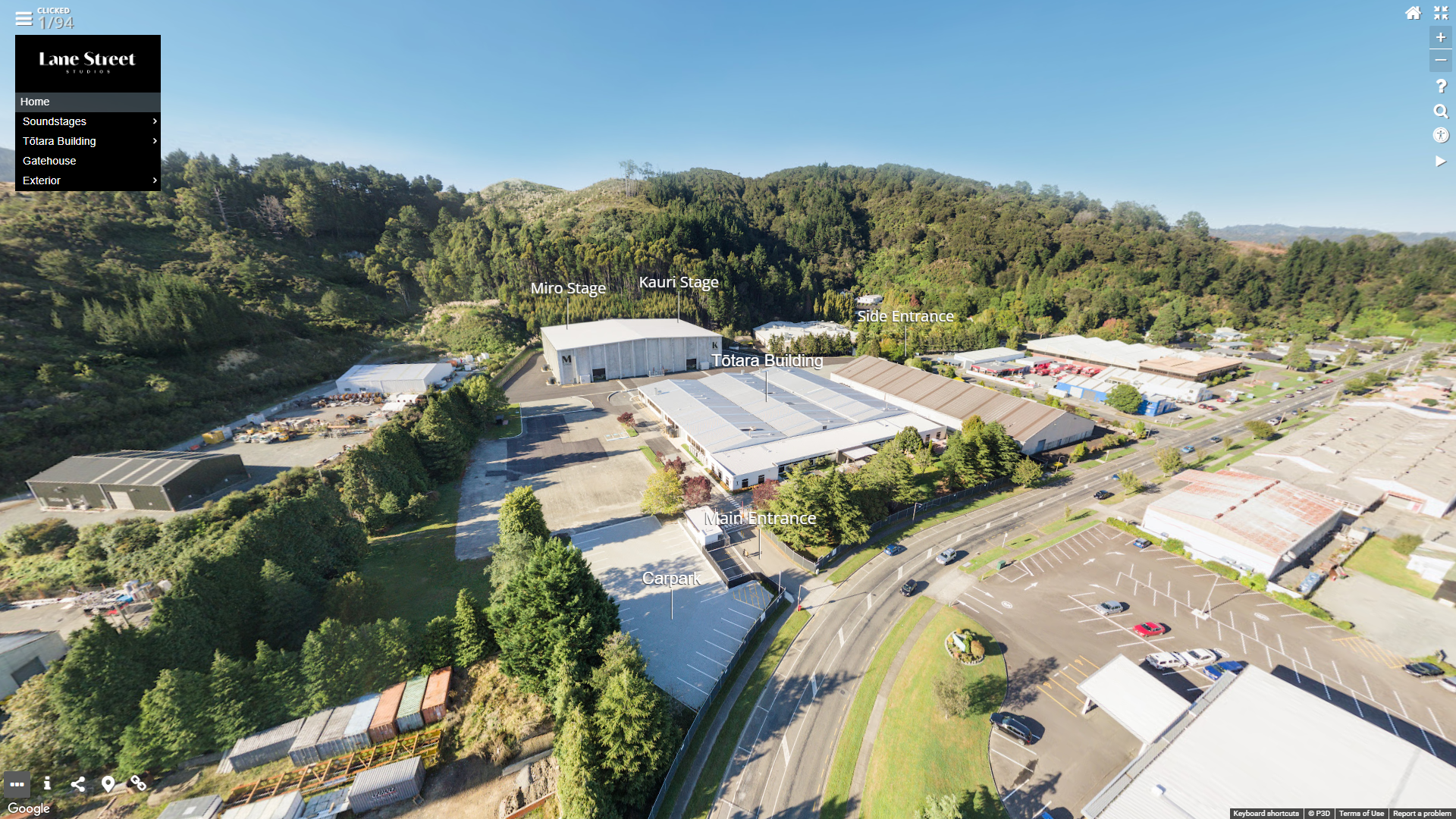 Open tour