Te Pou
Owned by 10,000 farmers and their families, Fonterra looks at innovative ways to integrate Māori culture within their Aotearoa, New Zealand Co-operative. As a dairy nutrition company with brands known by millions of people in more than 140 countries, we were delighted to see their story come to life through the creation of a Pou.
Pou is a traditional Māori way of telling a story through the art of wood carving. We took the storytelling a step further by creating a Custom Virtual Tour of the Pou.
Housed at Fonterra's head office in Auckland's CBD, this magnificent Pou stands 8m high and the virtual tour provides an opportunity for all staff, stakeholders and everyday people to be a part of the story.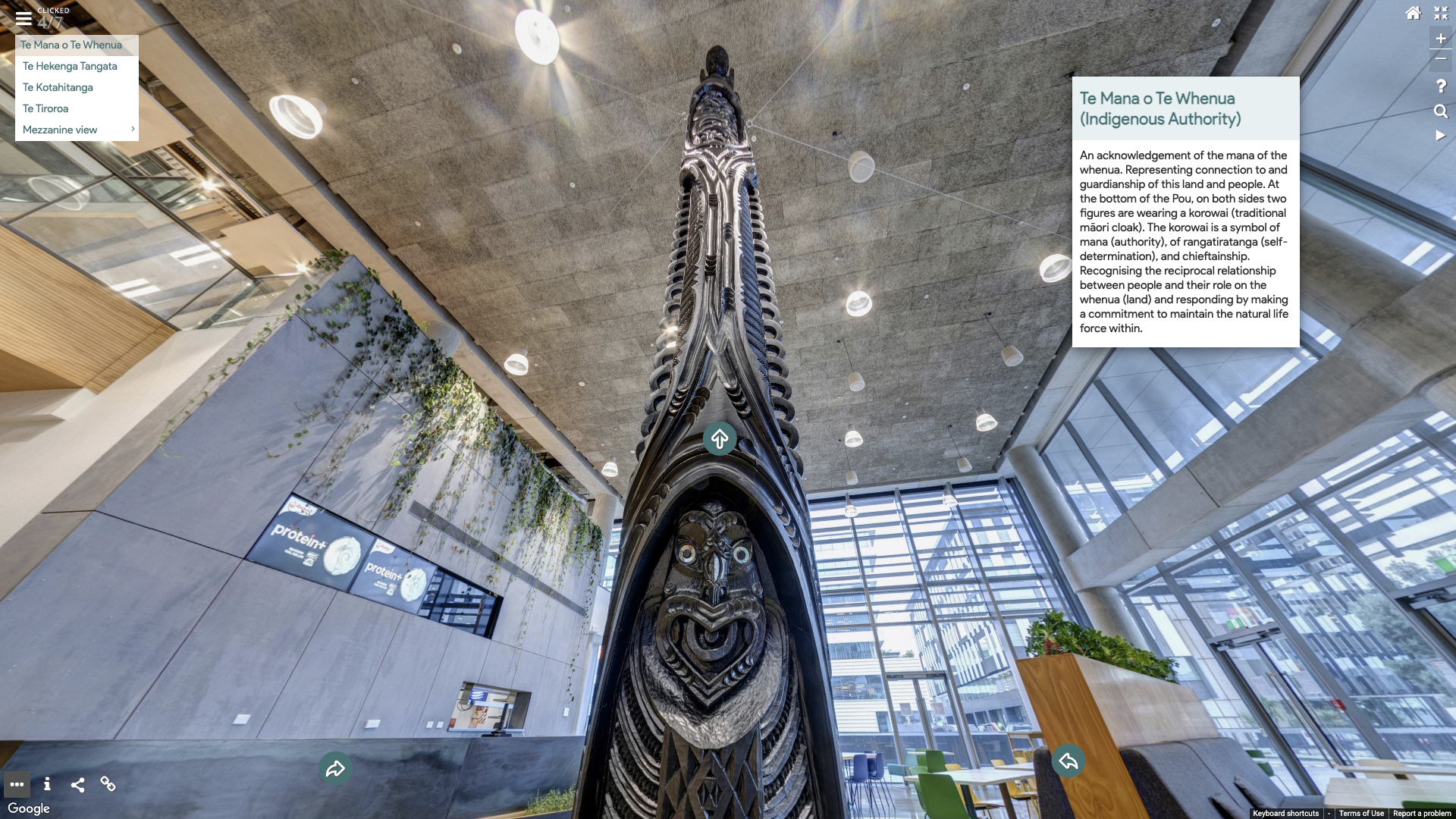 Open tour