This is a 360° image, try moving it.
Unitec Institute of Technology
Unitec Institute of Technology in Auckland caters to 16,844 students who study programmes from certificate to postgraduate degree level across a diverse range of subjects from Architecture to Zoo Zeeping.
With the Covid related lockdowns and social distancing making a traditional university open day impossible, what better way to safeguard students and their families in 2020 than to make it a virtual experience?! P3D were approached by Unitec to make this dream a reality, delivering a stylish virtual tour to showcase their impressive facilities with embedded video for each study option and custom URL.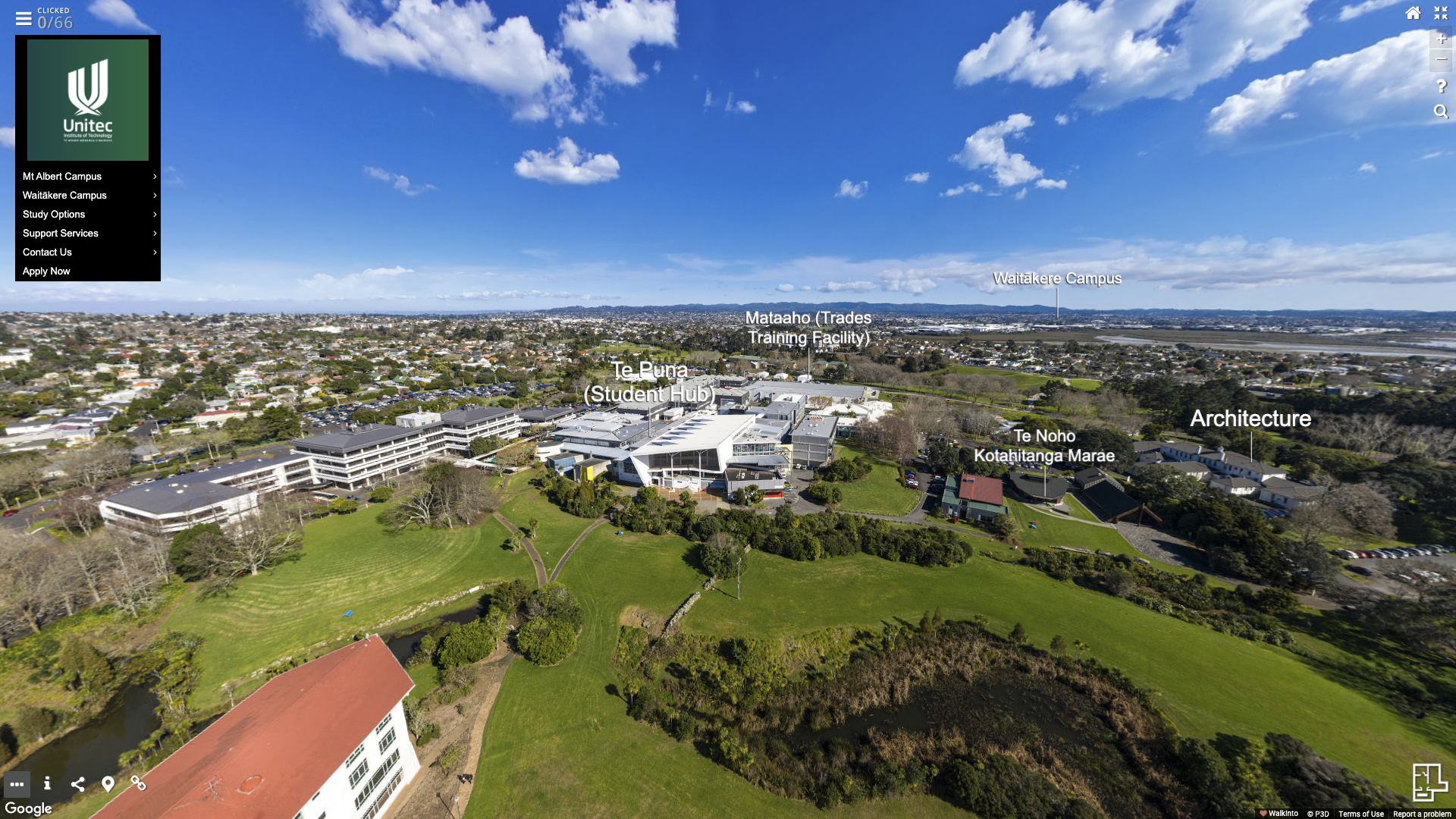 Open tour